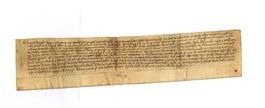 The tavern site on the long-time border of Harjumaa and Virumaa and near the river crossing was known for ages. Initially called as ´krog` by Swedish and then ´kortshma´ by Russian authorities, most of its customers were however locals, to whom it was simply ´kõrts´.

Oldest written notion of Valgejõe/Witena village comes from 20th September 1290 edict of Erik VI Menved. ´King of Danes and Slavs´ expanded then the estates of Gotland cistercians in their Estonian Kolga/Kolco sub-monastery. After capture of Gotland island by Denmark the property of cistercians in Estonia went in 1519 also into direct ownership of Danish king, who replaced monks order with traditional manorial life.
After Estonia became part of Sweden, Kolga manor, including Valgejõe village, went in 1581 to Pontus De la Gardie, thanks to his military and diplomatic service but perhaps also for being the husband of king Johan III extramarital daughter Sofia. After sudden death of Pontus in Narva river in 5th November 1585, the custody over his 3 children, management of his properties and debts went to his cousin, captain Johan De la Blanque.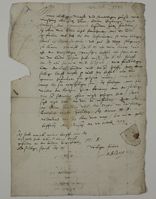 According to captain De la Blanque´s immediate revisory of Kolga manor, the rental contract with Valgejõe tavernkeeper Jören Becker was signed already in 9th December 1585, when the body of Pontus was even not buried yet. De la Blanque himself owned manor of Raasiku/Rasick since 1582 and in 1590-ies he governed as a pawn also Porkuni/Borkholm manor – the site were Valgejõgi starts. In civic war between Swedish-Polish king Sigismund and duke Carl, remaining loyal to the king he had to leave Estonia in 1600.
Pontus De la Gardie´s and Jean De la Blanque´s roots and living relatives are still in historic wine region of Languedoc. The spirit of their ancestors adventures is kept alive also in Valgejõe, regardless of 3200 km distance to their hometown Caunes-Minervois and 430 years what have passed since oldest mentioning of Valgejõe tavern.